When I read Kate Plummer's article "Designing for Tatting - Basic Shapes" ¹ I had an idea of how to design a Lighthouse. I love Lighthouse because of the "spiritual" meaning and because they remember me of my Puerto Rico. There's a lovely Lighthouse in Cabo Rojo where my husband and I visited in our Honeymoon. *sight*

Kate explain that there are 2 basic shapes in Tatting :Rings and Chains. Using these basic forms we can achieve other basic forms like Triangles (Trefoil or 3 rings), Squares (4 joined rings), Circle (5 rings), etc.

So the first step to make my Lighthouse was to make a draw of it using the basic forms. Here is the result: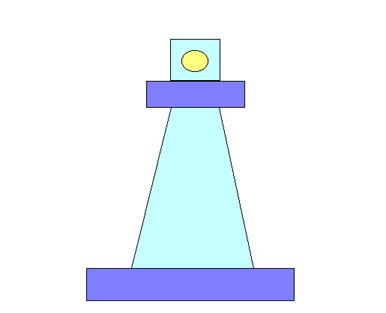 After having the draw with the basic form, the next step is to decide how to "fill" those basic shapes with tatting. First I made the Body of the Lighthouse. For that I chose a "zig-zag" figure and with an increment of ds in rings and chains I got the form of the body.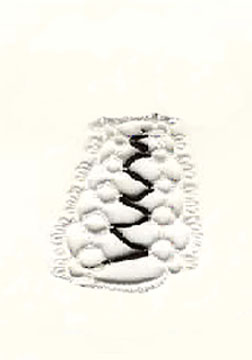 Then the Base and Top Base. These are easily achived with Split Rings. On the Base I added some chains and it gives a fuller look, but the Top Base I wanted it to be the simple as possible, but with sufficient picots so I can join the Top.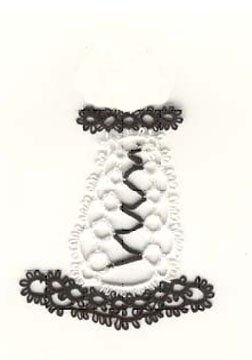 This is a very simple Lighthouse and I know that there're a lot of very talented people that can make a better one. I'll love to see other Lighthouses!

Take care you all!